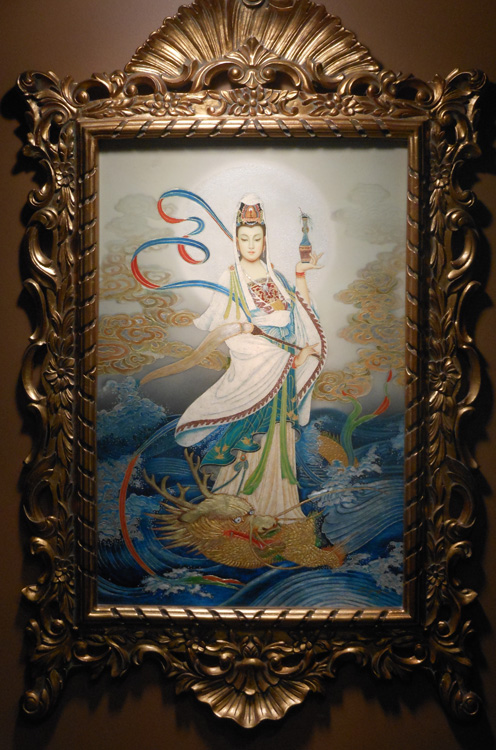 "Quan Yin – Goddess of Life"
The entire picture is painted entirely on silver bullion leaf with 24 carat gold leaf accents hand applied.
She has a crackle finish, extensive metal flake embellishments and the jewelry inset is Mother of Pearl. Quan Yin is
holding the vessel containing the essence of all life. She will pour this essence into the ocean from whence all life will flourish
and evolve. This piece is a once in a lifetime piece. The detail is unbelievable.
The overall size of this portrait is 36" x 56".