Fred Dassler of Virginia's Eastern Shore first brought us an 1843 water color that had been painted in Rome, ltaly. "It had a fair amount of problems", Dassler recalls. "Tom did the restoration work and the framing. It was an experiment on his part because he usually works in oils. He did outstanding work." Dassler was going to toss a Chinese watercolor that had similar problems in the trash but carried it to us to see if it could be saved. "I paid $18 at an auction and after he finished it, it was worth $2500"



Nancy Sparling of Williamsburg would never have known the 270 year old painting she had purchased in a Northern Virginia gallery had more than two lambs in the picture until we cleaned it for her. "When it was cleaned it had eight lambs and three cottages." On another occasion, Sparling bought a picture circa 1872 that she brought in to be evaluated. He told me, "Nancy I would have to restore 80 percent of the painting, I could do it but It's not worth it." He's honest; an outstanding gentleman.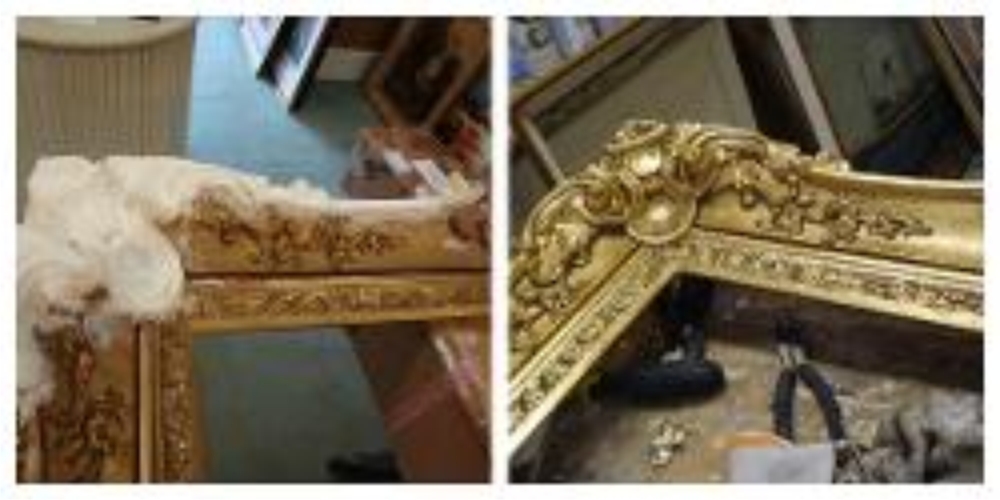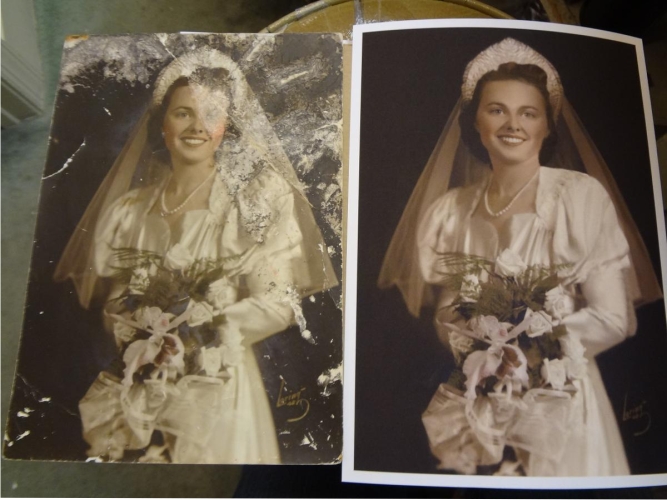 FOR MORE RESTORATION SAMPLES ...
Carolyn P. from Gettysburg, Pennsylvania send us a water damaged photo of her mother on her wedding day. We were asked to restore the photo, then turn it into an "oil on canvas" portrait. This was her response to the finished product. "I received the portrait of my mother last night. I immediately unveiled the portrait and was overcome by it's beauty. Thank you so much for your time, effort and patience."

Cathy B. of Allentown, Pennsylvania says, "What a lovely, lovely heirloom the 3 of us have conspired to pass on to my family! Your restoration is magnificent. I thank you from the bottom of my heart."